Looking for romantic ideas for your Valentine's Day date? Sorry, this isn't the blog for you. We've compiled a list of some of the ideas you won't find anywhere else. Besides, who needs chocolates and roses when you've got comedy nights, craft fairs and concerts. Anyone with us?

Top Picks
Music, Love and Politics with Nathan Cullen and friends (Miraj's Pick)
Feb 14 | 7-11 PM | Rickshaw Theatre | $15-$20/No one turned away


NDP leadership candidate Nathan Cullen invites you to an evening of Music, Love and Politics with musical guests including Canadian singer-songwriter Geoff Berner, Juno Award winning artist Alex Cuba and Canadian songstress and slide guitarist Rachelle Van Zanten. Nathan has a plan to bring Canadians together to defeat Prime Minister Harper with a cooperative politics that can tackle climate change, fix our democracy, and build a vibrant and equitable economy.

LMG Art Craft Fair (Kelly's Pick)
Feb 11 & 12 | 12-6 PM | 195 E 26th | Free


As Miss Crafty and a lover of local artisan goodies, it's not a surprise I'd be promoting the Little Mountain Gallery Art Craft Fair. Just in time for V-day here's your chance to load up on shiny, fuzzy things, art, and photos while checking out site specific mural shots, graphics and other examples of artistic mastery.

Honorable Mentions

Urban Food Revolution: Talk & Booksigning
Feb 9 | Commercial Dr | $3-$5 donation at the door


The Urban Food Revolution provides a recipe for community food security based on leading innovations across North America. The author, Peter Ladner draws on his political and business experience to show that we have all the necessary ingredients to ensure that local, fresh sustainable food is affordable and widely available. Ladner has served two terms as a Vancouver City Councilor, speaks frequently on community issues and has a special interest in the intersection of food policy and city planning.

Comedy Night Fundraiser
Feb 9 | 7:30-10PM | Century Plaza Hotel | $12


Think you're funny? You're probably not, but Team Better Outcomes is, and they're using their skills to raise money for a cause, prior to riding in this year's Ride to Conquer Cancer. Come for a laugh, stay for a beer.

Music and Love: Shine and Theda Pheonix
Feb 10 | 7:30-10:30PM | Wired Monk Cafe | $4 at door


Music and Love, just what the doctor called for to heal this cold of mine! Shine and Theda will share original songs of heart and joy creating a space to uplift and inspire. There will be encouragement for the audience to participate by teaching small parts to sing along with or improvise to.

Sea Inside | Exhibition and Workshop series
Feb 10 - 19 | Various times | Emilly Carr | Free


Sea Inside is an exhibition and workshop series which aims to discover if the creative classes can make a positive contribution to dialogues and behaviour change centered around the topic of marine ecology and the crisis currently underway in our oceans. the aim is to employ the use of art, design and media, as well as participatory workshops that offer the creators and the viewers/ participants an opportunity to explore the sea around and inside us. Thanks Marten.


Slam Love: The 4th edition of the Crossroads Slam Series
Feb 12 | 7 PM | W2 Media Cafe | $10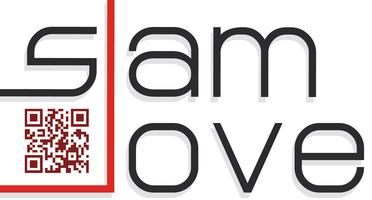 In the spirit of Valentine's day, Urban Ink productions presents a night of beats, love and spoken word! 5 male and 5 female professional poets will battle it out to be named King and Queen of this year's Slam Love. Headliners include Kia Kadiri and David Morin, as well as other young local talent that celebrate our city's poetic diversity. This unique event features a naughty Confessions booth, "Sweet Deal" packages, cash bar, a live DJ and Mr. Omari Newton as your host. Thanks, Maziar.

International Development Drinks
Feb 15 | 5:30-8:30PM | Blarney Stone | $4 at door
Connect with all major NGOs, returned overseas volunteers, graduate students, professors, members of CIDA, and young social entrepreneurs of Vancouver. Get jazzed up for a night of networking, socializing, and sharing.


Coming Up:

Open Data Hackathon
25 Feb | 9 AM - 6 PM | iQmetrix, 250 Howe St. | $10

From Here to There: Food, Energy and Resilient Communities
Feb 28 | 5.30-7.30 PM | Museum of Vancouver | By donation